Gyraf Audio is the natural result of us working in the pro audio and recording business for more than fifteen years – as engineers, service-techs, and designers. Pro audio is an area where you need to be able to fix anything in no time – and come up with suitable technical solutions for just about any imaginable weird way of artistic thinking. In our small production facilities at Lydhavnen, we are able to manufacture high quality equipment with the right amount of details for the rising demand for "old-fashioned" recording equipment.

Danish designer Jakob Erland's quest to design an innovative audio processor using only 1950s technology has created a very special device indeed
– Music Magazine, July 2017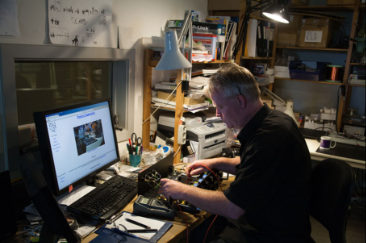 It's not always easy to get a piece of equipment that will produce just "that" sound that the recordist strives for. So we started by trying to satisfy our in-house staff – and eventually came up with a couple of designs that everybody seemed to like. We have the great advantage of a very short design cycle, because we are always working in close cooperation with the engineers running the studio sessions – meaning we can testfly a unit, get feedback, tweak, redesign and retest in a matter of hours.

Erland is obviously a good old-fashioned boffin with the curiosity to experiment, and the knowledge to adapt circuitry to achieve excellent sonics
– Resolution Magazine, May 2008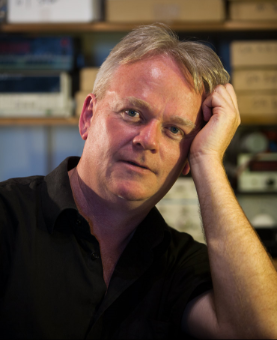 After some years other studios got interested in our "local" equipment" through freelance engineers who brough along some of the products which generated interest in Gyraf Audios various units. Even so we'll continue to strive for the details and the quality in handmade equipment. It's part of the DNA when manufacturing these products and our customer relationship is based on trust, loyalty and flexibility in everything we do. Gyratec is made by professionals for professionals. We want to manufacture the right product, so you will be able to produce just "that" sound.